Apply for Car Title Loans from the Comfort of Your Home
Our Cash Loan Experts Are Waiting To Assist
We want everyone to get a loan, especially when they need it. In today's economy it seems like a futile task riddled with high rates, co-singers, and painful payments plans. Not any longer. Your prayers have been answered.
Now, all Los Angeles residents can get the cash they need. Bad credit, low credit, or even no credit should never stop you from getting a little money when you need it. It's not that banks don't want to give you low rates; it's simply that they can't. At Los Angeles Car Title Loans our hands are not tied. We give you low rates, plain and simple.
Secured Loans Online for Emergency Expenses
The process of applying for a car title loan is very simple. Our consultants work closely with each and every client to deliver a loan from $2,501 to a whopping $20,000. Our only goal is to make your life easier with fast money.
Leave your worries in our hands. Within an hour of talking to our representatives you can have your cash and car keys in hand. Car Title Loans Los Angeles knows that you depend on your car to live your life, so we let you lean your car to us and you get to keep the car while you pay us back.
Apply in Minutes Over the Phone at
(323) 621-3224 to Get Immediate Cash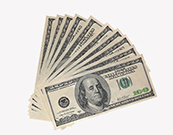 Hours of Operation:
Monday-Friday: 9am-5pm
Saturday: 10am-4pm
Sunday: Closed