[page_intro headline="Money solution
to keep you on track" apply_link="http://cartitleloansla.com/apply-now/" phone_number="(323) 621-3224″ show_icons="0″ image="http://cartitleloansla.com/wp-content/uploads/2020/03/img-main-bg.png" class="inner"]
Car Title Loans in Norwalk
Loans for People with Bad Credit & No Credit
Do you suffer from bad credit symptoms? Do you feel on a day to day basis that your back is nearly always against the wall, that fate has spun its wheel and that all the odds are scattered against you? If we are honest with ourselves, many of us feel like that especially where money and credit is concerned. Suddenly things get very tight indeed, we need a helping hand and there seems no one to turn to. Wrong! It is our pleasure to serve the needs of the good people of Norwalk so when things start turning sour for them they know exactly where to turn and which service to use – car title loans.
There are very few of us who, if we are honest with ourselves, do not need the assistance of a big capital sum such as you can obtain from one of car title loans in Norwalk. You just never know when life is going to spin its wheel against your favor and your hopes and suddenly you find yourself with phone calls, emails and letters demanding the kind of payment that you have no idea whatsoever how you are going to be able to pay. Now when you come to make an application for auto title loans in norwalk you will find the answers even more urgently then you might have realized. A prompt phone call to (323) 621-3224 can make the difference! If you prefer, you can start the application process by filling in the online form or by visiting us at

15710 Pioneer Blvd.m Norwalk CA 90650. Mon-Fri: 9AM-7PM, Sat: 10AM-4PM, Sun: Closed. By Appointment Only Branch. Will be open for business on June 7th 2017. Branch License Number: Pending

Applying for a car title loan
Bad credit may prevent you from applying for a loan in Norwalk, but not with us. We welcome all applicants for a car title loan in Norwalk, whether you have bad credit or no credit. car owners are eligible to apply for one of our car title loans, starting at $2600.
Just imagine some of the uses you could put your capital sum from one of our car title loans. We don't tell you what you can or cannot do with your money although we strongly recommend that you refrain from boarding the first plane to Las Vegas and seeing the whole lot disappear at the tables, tempting though that might be! Obviously you could use the money to pay off a whole stack of bills that have been accumulating steadily and causing you no end of grief. You could use the money from the car title loans in Norwalk to help safeguard your children's future through education – everyone knows the value of a college degree but sadly most of us realize the cost that will be involved in their getting there. Title loans are secured on your car, but with the right to carry on using it while the loan is being repaid.
People tend to think of car title loans as a way of helping individuals and families to get over difficult financial times in their lives. But increasingly title loans are being seen as different financing option for all kinds of small businesses. Let's face it – people start a business in hope and expectation and very quickly have their feelings dampened by the lack of finance. This is where auto title loans in Norwalk come into their own. Think of all the advantages title loans can have for a business man. He can have access to capital without delay. He can buy up stock at the most convenient time and make big savings. He can buy essential equipment. Most of all he can invest in some appropriate marketing and advertising which will help to spread the word and bring in more customers – in fact the entire loan could well be paid off early by the fruits of the publicity campaign.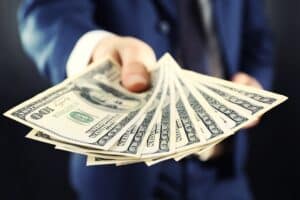 How Does It Work?
It's simple. Your car is your collateral for a car title loan in Norwalk. On the phone, our friendly guys will work out the size of your loan with you. The amount you can borrow is basically based on the market value of your car. After finalizing the loan process, you'll be holding your check in your hand! And the great thing is, you'll drive away in your own car, because you keep the keys. When the title loan is paid off, you return and collect the title back from us.
Friendly staff to help you out
Our friendly staff will assist you fill out the forms and apply for a car title loan in Norwalk. Call us at (323) 621-3224 and start the application process right away.