Apply Online for a Title Loan in Los Angeles
The Quick and Confidential Click for a Title Loan

There are so many things that people do online – some of which perhaps we won't talk about! Meet friends, gain knowledge, find out last minute info, follow favorite sports teams and their matches, choose where to buy a home or take a vacation… the list is endless. So perhaps it shouldn't be too surprising for any experienced Internet user (and if you have technical problems, consult anyone above the age of five) that with a couple of clicks and a short amount of time expended, you could be using your computer to help secure your financial future with online application for  a title loan in los angeles.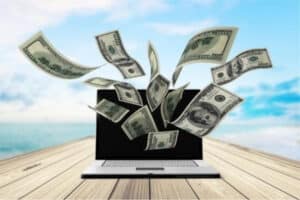 Get an online quote
What's so great about getting a car title loan is that it is so confidential. You don't want the whole world knowing when you are asking for a loan and this way you won't! Online you can judge the difference between competing offers and as far as we are concerned, on our website we give you the opportunity to see (through our link with Kelley's Blue Book) a pretty clear idea of the price you will get on your car as well as calculating just how much the whole thing will cost you.
Don't worry about your credit score
Another big feature is the fact that the online application for a title loan in los angeles is based on the unexpired equity in privately owned motor cars and that means that people who are concerned about their poor credit ratings need not worry because the car provides all the collateral required. We don't ask about credit status and consequently the process of getting a title loan is a quick one. Call up on (323) 621-3224 or use the form on this site and in next to no time, after a few questions about the make and model of the car, you will be able to apply..
Apply now at (323) 621-3224