[page_intro headline="Money solution
to keep you on track" apply_link="http://cartitleloansla.com/apply-now/" phone_number="(323) 621-3224″ show_icons="0″ image="http://cartitleloansla.com/wp-content/uploads/2020/03/img-main-bg.png" class="inner"]
Car Title Loans in Simi Valley
Pay Your Bills with Fast Cash*
If you are falling behind in your bills, have an unexpected home repair or need a quick loan for any reason, car title loans for simi valley residents can be your solution. With auto title loans, you get the money you need without filling out endless stacks of forms. Like pink slip loans, you probably can get them immediately and be on your way.
That last paragraph just about sums up what is distinctive about car title loans in Los Angeles and its surroundings. It's not a fantasy, there's no trickery and it's completely regulated by the laws of the State of California. Auto title loans work for those people who have received a hard dose from life's downside – and that can occur for many reasons where no one may be to blame but happenstance. Can you imagine what it would be like to be a family who just lost their principal money earner to illness? Suppose they were forced out by a flood which wasn't completely covered by insurance? People like that deserve to get instantly cash and without a bank official gets the computer to make up his mind!
Car title loans are the "in" way to shrug off money problems and people are doing this not only in Simi Valley but would you believe right across the State of California. What are the reasons for this popularity? The answer is there are so many. Probably the first thing that should be said is that virtually everyone is in line to receive one of our auto title loans, providing of course that they are the undisputed owners of a car and that they have the documentation to prove it and the ability to repay the loan.
So that makes this a really popular approach because so often trying to get a loan is so difficult with so many obstacles placed in the way of the would be borrower. We do our best to provide convenient service, pleasant and dedicated to each client. you can find the paperwork and that your car still retains some value, the loan that you have set your heart on should be yours.
We secure our car title loans by becoming temporary owners of your car. To explain it simply, we become what is known as the lienholders over your car during the period that the loan is being repaid. In order to receive the cash from us, you have to hand over the paperwork which demonstrates your right, i.e. your title, to the car and more.
However we don't take your car away and place it under lock and key. On the contrary. Throughout the time when you are repaying one of our car title loans, the car is yours to use just as before.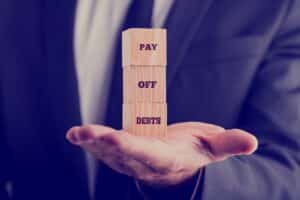 No Credit Doesn't Mean No Money
Don't worry about any past problems you've had with your credit, because when applying for car title loans, your credit score is not the only thing that matters. That is because auto title loans are secured with the value of your car. According to what type of car you own, your cash advance can start at $2,600. Now there are all sorts of reasons why someone should be in credit trouble – it only needs regular dips in to the cards to bolster the family income whilst only paying the minimum to leave any consumer struggling. Car title loans have the happy knack of giving applicants a chance to totally redress the balance of their finances, to be released from the daily pressure of wondering how to cope with the demands from bills needing to be paid and to plan carefully for repayment and then make a totally fresh start.
Applying for Cash Online
The process should be simple, because we want you to get the money you need quickly. The application form is online, so you can fill it in any time that is good for you. Don't worry about your car, because it is yours to keep and drive as you are accustomed to.
Just imagine how your life could be transformed once you have taken advantage of one of our auto title loans. You can select from a very wide band starting at $2600, and what is more, you can use the money for absolutely any purpose whatsoever. With the money that you got from the loan You can choose to paying off a stack of bills, buying some new furniture, taking your kids on vacation or starting to see them through college – whatever you decide to do the choice is entirely yours.
Is all this making sense, all this talk about car title loans? It seems that if you didn't need the cash in the first place you might not have scrolled this far down! Can you deny that our auto title loans do have so many plus points in their favor.