When you need money urgently, you can call us or apply online 24/7. At Swift Title Loans, we will do everything possible to help you get approved for a loan. We have listed the 3 short steps to get your quick cash below, but if you have any further questions, call us today and we'll be happy to explain everything in detail.
Getting a Fast TItle Loan – How it Works
Anytime you find yourself in a cash bind, you can feel free to call us, visit our online site or drop into one of our convenient locations. There's no need to wait in long lines, take a personal day off work or phone us to make an appointment. Through our website, we are available to help you with your cash needs 24/7. You choose the time that is best for you!
Using a Vehicle as Title Loan Security
Most consumers have a vehicle that they use for everyday transportation, trips across the state or for errands here and there. If you own that vehicle, then you have equity that can be used to get an easy title loan. It's a brilliant way to use your vehicle to the max! Instead of only using your car or truck to get from Point A to Point B, you can also take advantage of its equity to get cash that you can use immediately for any purpose.
The main consideration for using your vehicle as collateral for an online loan is that you own it and that it has good equity. That equity can be turned into cash in your pocket. The beauty of this plan is that even to use the value, you don't have to give up the use of your car. Instead of giving over your car to get the cash, only your car's title is needed. We will keep your car title while you are repaying the title loan according to the contract you sign. After you have completed the payments and nothing more is due, we'll be glad to return the title to you. When you get it back, it will be free and clear of liens or other restrictions, meaning you will be the full owner.
There are many types of vehicles that can be used to request a title loan. If it has good value, it belongs to you and you have the legal and valid title, you can submit an online application. The vehicles that usually fall into this category are cars, trucks, boats, RVs or trailers. If you have a different type of valuable vehicle with a title, feel free to reach out to one of our customer service agents for more information.
There are many benefits to getting cash online from Swift Title Loans. Users love the convenience of applying when it's most convenient for them, whether it's early morning or middle of the night. The time and day don't matter, because you can access the website at any time.
The application that you fill out is quick and easy. There's not need to spend a bunch of time filling out forms, checking out financial documents or explaining why you need the money. That's not what online loans are all about! If you're like most consumers, you've been there and done that in the past. There's no reason to stick with old fashioned loans through conventional banks when you can handle the process by yourself.
There are only a few simple steps to managing your loan application. After you take the first step, our loan team will be with you the rest of the way. Whatever your needs are now, let's work together to get you the cash you need as soon as possible. Within a short amount of time, you'll have the cash you need and can begin spending it!



Step 1 – Application Form and Credit Criteria
You can apply for a title loan online or simply call us today to start your loan process. The entire process shouldn't take more than a few hours. Here's what to prepare for a quick process:
Government-issued ID with a photo: driver's license, Florida ID or valid passport.
Proof of income: Last 3 pay stubs or bank statements to prove income.
Proof of address Recent utility bill, a voter registration card, or a rental/mortgage document for proof of residence.
Proof of Insurance.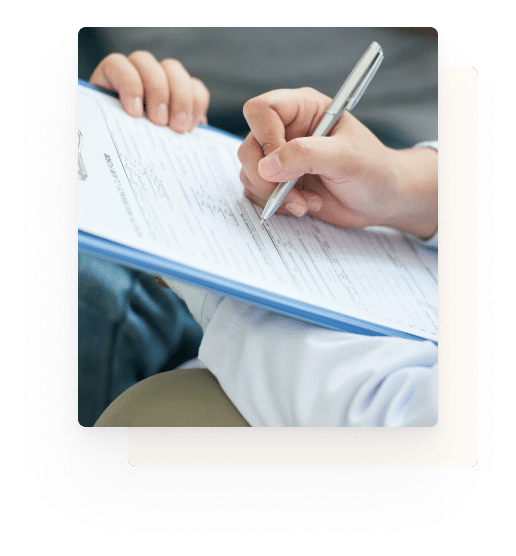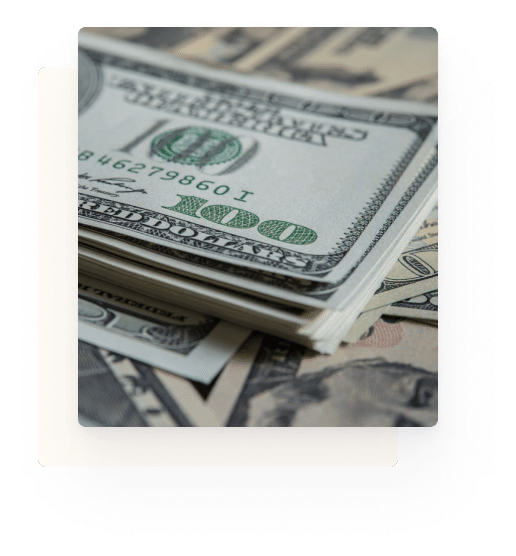 Step 2 – Processing Your Loan Request and Getting Approval
After you complete an application and we look over your documents, we'll explain the complete details of the loan to you and go over how it works. If you're left with questions, we're here to answer them! We'll run your request through our credit criteria and do our best to approve you for a fast, title loan.
Step 3 – Signing the Offer, Getting Cash, Retrieving Your Title
Sign the contract: After you take a few minutes to read and sign the contract, you can get the cash you need. Get in your car with money in your hand and drive away!
Pay back the loan: Pay back your loan according to the signed contract. If you have an opportunity to repay the loan early, go ahead! There aren't any prepayment penalties or fees.
Retrieve your title: Once the loan has been paid back in full, the team at Swift Title Loans will sign the lien release on your vehicle. The new title will be mailed to your home address.
If you're looking for an easy solution for quick cash, reach out to Swift Title Loans today! Keep your car while getting cash for any purpose!