[page_intro headline="Money solution
to keep you on track" apply_link="http://cartitleloansla.com/apply-now/" phone_number="(323) 621-3224″ show_icons="0″ image="http://cartitleloansla.com/wp-content/uploads/2020/03/img-main-bg.png" class="inner"]
Car Title Loans in Rancho Cucamonga
The money can be yours today
If you've ever been in a situation where you need fast cash, then you know how difficult it can be to get a decent loan. Either you have to wait too long to get approval, the interest rates are sky high or there is just too much hassle to get through the process. Auto title loans are another way to get cash in your pocket. If you own a car, you can apply for a car title loan in Rancho Cucamonga and use your car to secure the loan.
Visit our branch in Rancho Cucamonga:
9681 Business Center Dr. Ste A, Rancho Cucamonga, CA 91730. Opening Hours: Mon-Fri: 9AM-7PM, Sat: 10AM-4PM; Sun: Closed. By Appointment Only Branch. Will be open for business on June 7th 2017. Branch License Number: Pending.
This does seem a bolt from the blue doesn't it? We're all used to people making life so difficult for all of us. We all know people who have money seem to have no problem of getting hold of more whilst those of us who are struggling are just left to do just that!
When you deal with car title loans in rancho cucamonga you are linking up with a service that offers you the ability to use your car as collateral and get $2,600 or more. Just think what an instant capital boost could do!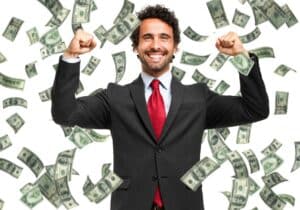 Probably you will not have a trouble in meeting anyone who could not benefit from one of our car title loans in Rancho Cucamonga from time to time because just like you never know what is around each corner you also can never be sure of when you are going to hit a money-related issue that may cause havoc with your life. Auto title loans in rancho cucamonga are able to get you the money you need. Think of the husband and wife sitting around the kitchen table looking with despondency at all the piles of red bills and wondering for which they can manage to scrape together the cash. Auto title loans are not the excuse for a big "spendathon" but an opportunity to take stock of where you are without being under pressure and really plan for a debt-free future.
The friendly way we deal with customers who search for car title loans in Rancho Cucamonga is our way of making things easier. We know that applying for a loan might seem as something not to take pride in, that's why our process is not only discrete, but fast and easy to understand. Our staff will do its best to assist you get approved for a loan. Applications for car title loans are welcome from anyone as long as you are the owner of a privately registered car and have all the documents that prove it.
Bad credit? You can still apply
Many people have a bad credit history and cannot get a loan from a bank. When applying for car title loans in Rancho Cucamonga, your credit score is not the only criterion taken into consideration. Pink slip loans are secured by your car. More about us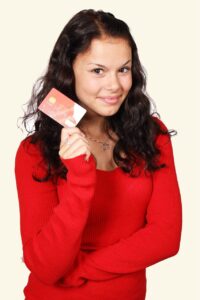 Auto Title Loans
title loans in Rancho Cucamonga are easy to apply for because you can start the process online. You don't have to wait for the office to open or get in your car and drive. fill in the form and find out how much money you can get. Our friendly loans team will take care of your loan as soon as possible. Once you turn in your application, you are one step closer to cash.
The great thing about our car title loans in Rancho Cucamonga is the fast process. If you provide the needed documents on time and everything meets our requirements, the money can be yours in a couple of hours. Try getting approved this quickly with the more traditional loan providers such as banks.
In case you had any doubts about car title loans, just give yourself a moment or two to think what a difference a capital sum of several thousand dollars could make. Of course you could pay off a stack of bills. You could buy that dining room table you have been dreaming about for so long. You could make sure that your kid had a good start at college. Auto title loans in Rancho Cucamonga are totally flexible in that there are no restrictions whatsoever in the use that you can put the money which we will give you in return for our temporary ownership of your car – an ownership that will not prevent you from continuing to use the car in the period in which the loan is being repaid. And the whole thing Should be so fast as well – use the form on this site to contact our friendly team and and apply for a loan.
Apply for car title loans in Rancho Cucamonga Call
(323) 621-3224